Natgen exists to provide our clients with well-considered, risk-managed investment opportunities and quality strategic advice. We base our decision-making, advice and investment offers on careful measurement and analysis, and combine this with our management experience to arrive at quality solutions.
Average Monthly Distribution
Commercial Property Investment Made Simple
Getting started is simple. All you need is a minimum investment of $100,000 to start your commercial property investment journey. We are the perfect option if you're just getting started or looking to diversify your existing portfolio.

Natgen trusts provide wholesale investors with monthly income distributions and the opportunity for long term capital returns.

We pride ourselves in providing our clients with well-considered risk-managed investment opportunities, that are fully managed by our experienced team to take the stress and complexity out of commercial property investment. We put in the hard yards to identify quality commercial properties, so you don't have to. Our aim is to deliver consistent income and to capture capital growth opportunities, resulting in optimal returns for our investors.

We base our decision-making, advice and investment offers on carefully considered measurement and analysis, in combination with our 80+ years of combined commercial management experience to arrive at quality solutions.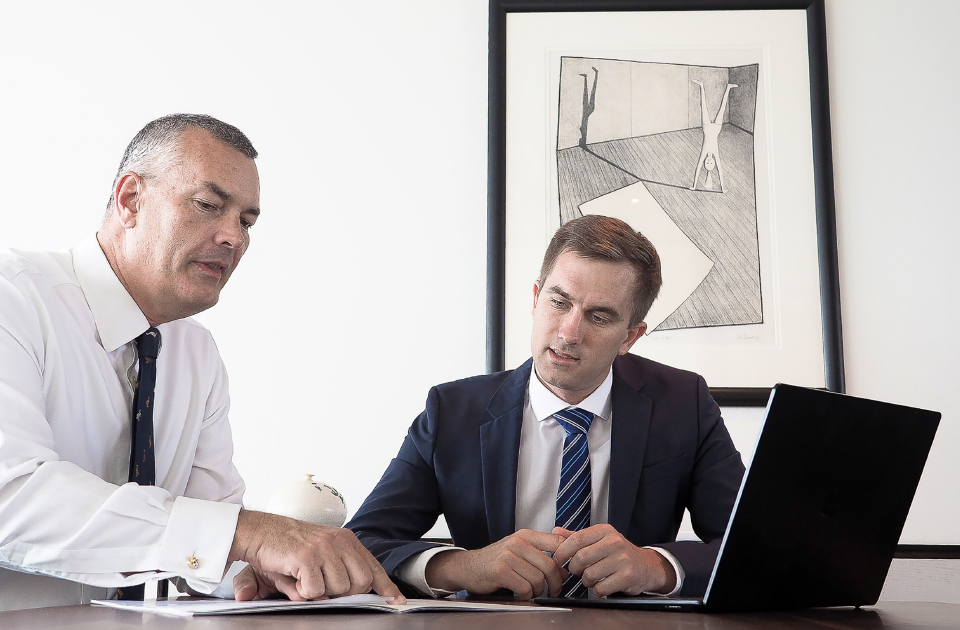 Our highly skilled and qualified team of property experts has over 80 years of collective experience in funds management, commercial property ownership and management, commercial and residential development, property securities transactions, debt funding and financial management.
We benefit you by ensuring that:
Conservative gearing is employed, with borrowings through major Australian banks
Our fee structures align our interests with yours;
We benchmark our operations with industry standards;
All our investment trusts are independently audited; and
Proactive management is not just a catchphrase, but is a daily practice at Natgen
Benefits of Investing with Natgen
The Natgen team encompasses expertise in the areas of property economics, funds management, investment structuring, trust governance and compliance, investor relations, finance, law and fiduciary obligations.
The Natgen team has long experience in structuring, financing and managing direct property trusts. Through thick and thin (and all types of market conditions) we have ensured that our investor interests are always considered and protected.
Each property in every Natgen trust is the subject of a strategic plan, governing the management of the property and the value accretion activities. Proactive management is not just a catchphrase but is a daily practice at Natgen.
Distributions are paid to investors, NET of all property costs and management fees on a monthly basis. Attractive annual income tax deferral benefits apply.
EXPERT DEBT MANAGEMENT – COMPETITIVE TERMS
Natgen negotiates debt on favourable terms for all properties. All borrowings are quarantined within the trust structure.
Conservative gearing is employed with borrowings through major Australian Banks
Natgen investments are for Wholesale Investors only including sophisticated and professional investors.
Why unlisted property trusts?
Direct Property Trusts provide you with the opportunity to become a part owner of large commercial assets, such as shopping centres, office buildings and industrial complexes.
Due to the size of these assets, most investors would need many millions of dollars to own such assets, however all the benefits of ownership can be maintained with smaller investments via a trust structure. Additional benefits include professional management, non recourse debt and the opportunity to diversify across asset classes or even with a variety of managers.
Natgen's direct property trusts provide you with transparent investments in property which actually act like property – not like shares or other asset classes. This allows for a level of diversification not possible by investing in listed REITs or property companies.
In this business, experience matters and Natgen's management team has over 80 years collective experience – in good times and bad, to underwrite their decision making and management approach.
Very good communication and happy with the tax effective monthly distrubtions.

Garry & Erris B


I have been investing with Natgen since 2020. What I have invested in are Steven and Brett. They are experienced, thoughtful, and always professional. I have not been able to find other fund managers who take on my experience and find investment strategies that suit my needs so well. Steven and Brett are an open book and are always happy to speak on the nut and bolts of a project which is why I am always happy to refer friends and clients to Nagen projects.

William Matthews


Excellent communication and a great and easy way to diversify your investment portfolio in commercial property. Professional and provides a stable and attractive monthly income.

Jamie Brennan


I like to know what I am investing in. With all projects there are risks, Natgen always has a detailed plan to address risk in the project and the market. Natgen's projects have the flexability suit my structures and fit in with my tax planning. Most importantly, I appreciate Steven's respect for my capital and the immedate monthly return on my investment.

Lesley woodford-carr


I am extremely happy with the quality and transparency of the research into the investment opportunities put forward by the Natgen Group. This has enabled me to invest in commercial sites with peace of mind , and has given me tax effective , regular income at a very acceptable return.

Craig Brennan


Natgen provides me with a great monthly income stream through its commercial property assets. The team is very professional and they always keep me well informed about the assets I have invested in.

Athol N