42.7%
Targeted Equity Growth
The Targeted total pre-tax gain in Unit value, net all Trust fees and expenses. This is a target and not a forecast.
Operational Phase* (upon completion)
Targeted Distribution
(Paid Monthly)
Year 1
&nbsp6.00%
Year 2
&nbsp8.50%
Year 3
&nbsp10.41%
Year 4
&nbsp10.51%
Tax Advantaged Component
100%
100%
100%
100%
Property Location
2 Ellis Way, Upper Coomera. In the rapidly expanding northern Gold Coast growth corridor visible from the M1
Land Purchase Price
$5.5 million
Total Development Costs
$14.9 million (pre-contingency)
Maximum Debt LVR
55%
Investor Capital
$10 million
Minimum Investment
$500,000
Investment Vehicle
Managed Investment Scheme (for wholesale investors) regulated by ASIC. The Trust holds AFSL 522 835.
* Information in this snapshot is subject to confirmation in the Information Memorandum for the offer
Natgen Development Trust UC22
The Natgen leaders have executed a broad range of investment and development projects across a number of sectors. Each project has added to the knowledge base which is captured within the organisation, for the benefit of our clients.Natgen exists to provide our clients with well-considered,risk-managed investment opportunities and quality strategic advice.
We base our decision-making, advice and investment offers on careful measurement and analysis, and combine this with our management experience to arrive at quality solutions.
Natgen Development Trust UC22 Gallery
Development Project
A self-storage facility which will consist of a high-specification state-of-the-art self-storage building and surrounding facilities. The building will house is excess of 6,000m2 of self-storage units and incorporate an office/retail space, parking, security and appropriate landscaping.
Location
The Site is located immediately fronting the M1 at Upper Coomera – a prime position within the rapidly expanding northern Gold Coast growth corridor.
Development Approval
The proposed development is code assessable under the local authority town planning scheme, obviating the need for a development application for the proposed use.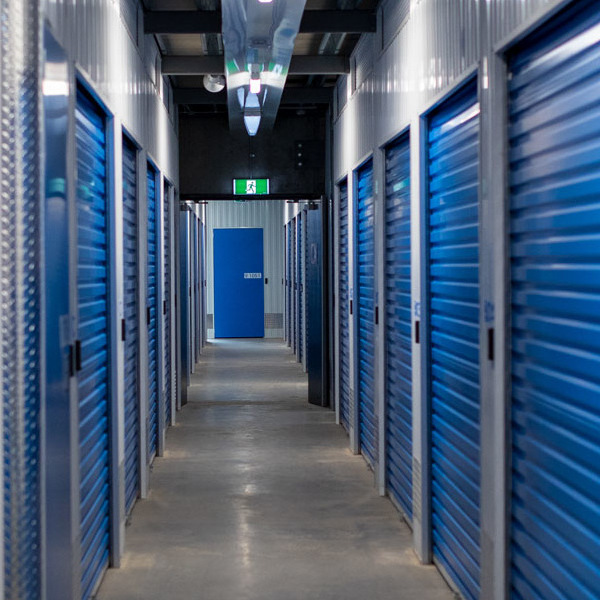 The Site is located in the high-growth Coomera/ Pimpama precinct, at the northern end of the Gold Coast.
After many years of community expansion, including the recently completed Westfield Coomera Town Centre and the Exit 54 exit upgrade, Coomera is currently experiencing a massive influx of residents, expected to continue over a 20 year forecast period.
Recent Queensland Government forecasts indicate resident population growth from approx. 19,500 residents currently to approx. 75,000 residents by 2041. These figures rank Coomera as the highest growth area in the entire state and were projected prior to the COVID-19 pandemic which has also caused an influx of people moving interstate.
| Suburb | 2021 |
| --- | --- |
| Coomera | 19,447 |
| Pimpama | 23,586 |
| Upper Coomera | 36,510 |
| Hope Island | 14,243 |
| | 93,787 |
2016 QLD Treasury population growth forecasts (pre-COVID)
Natgen provides me with a great monthly income stream through its commercial property assets. The team is very professional and they always keep me well informed about the assets I have invested in.

Athol N


I am extremely happy with the quality and transparency of the research into the investment opportunities put forward by the Natgen Group. This has enabled me to invest in commercial sites with peace of mind , and has given me tax effective , regular income at a very acceptable return.

Craig Brennan


Very good communication and happy with the tax effective monthly distrubtions.

Garry & Erris B


I have been investing with Natgen since 2020. What I have invested in are Steven and Brett. They are experienced, thoughtful, and always professional. I have not been able to find other fund managers who take on my experience and find investment strategies that suit my needs so well. Steven and Brett are an open book and are always happy to speak on the nut and bolts of a project which is why I am always happy to refer friends and clients to Nagen projects.

William Matthews


Excellent communication and a great and easy way to diversify your investment portfolio in commercial property. Professional and provides a stable and attractive monthly income.

Jamie Brennan


I like to know what I am investing in. With all projects there are risks, Natgen always has a detailed plan to address risk in the project and the market. Natgen's projects have the flexability suit my structures and fit in with my tax planning. Most importantly, I appreciate Steven's respect for my capital and the immedate monthly return on my investment.

Lesley woodford-carr